HER NAME IS CAT PAGE
Perhaps no other Almen Wong film has generated so much interest as Her Name Is Cat. Director Clarence Ford's violent thriller stars Almen as an assassin. She breathes life into this film. This movie should have been her breakout role. The provocative promo shot caused quite a stir in the Hong Kong film industry. Almen isn't afraid to show off her sensuality. In the beginning of the film she is shown going through a workout. She is not afraid to fight or play rough in Her Name is Cat, all the while keeping the dichotomy of a sensitive side. The real fun in the movie is when another female assassin is sent to kill her. Almen is forced to use a full range of emotions in this film.
The promo photo for the movie and Cat prepares for battle...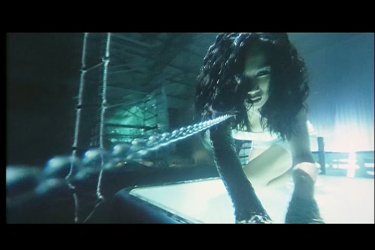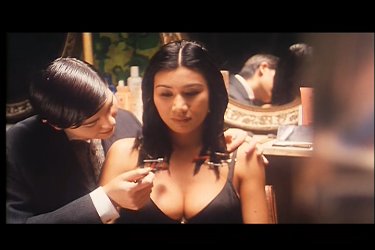 Cat is chained to protect the innocent and Cat looking good before the kill...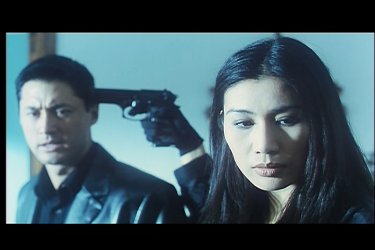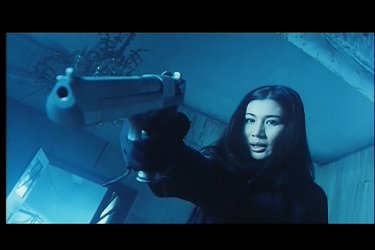 You don't want to be on the business end of Cat's gun barrell...Almen Wong becomes CAT!
This is a sexually charged action film, although nothing is overt and it has a cat IIB rating. Almen plays cat with style, attitude, and most importantly extreme brutality. All photos are copywritten by Golden Harvest Productions and are being used as information and for promotional purposes only. All text and layout on the page is copywritten by Danny Shamon.