THE ACCIDENT PAGE
Almen's only Category III film to date. Although she is not nude, this is a sizzling role, showing off her sensitive side. The Accident is comprised of three different stories revolving around passion and one time romance. Almen didn't just heat up the screen, she burned it down with her lustful performance of a down and out adult film star who needed a spark to re-kindle the love flame. This film was shown at Cannes and was a big success amongst the underground film industry.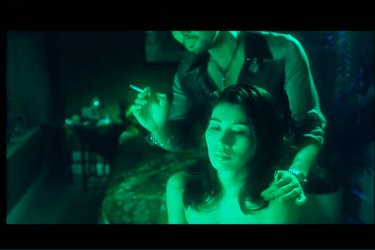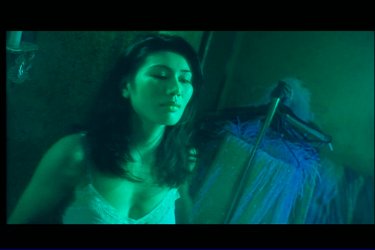 Almen knows how to push the right buttons! Some guys just can't handle me!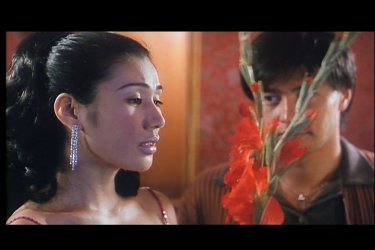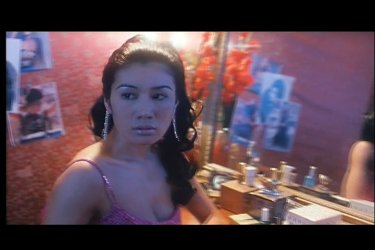 Ah... flowers now we are getting somewhere. Now there's the attitude we all love!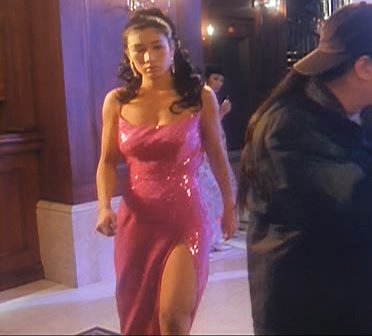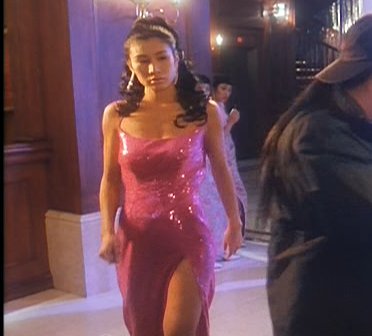 Almen struts her stuff and shows she is in command in a hot pink dress! smokin'!
Almen makes this movie visually appealing, because she is confident and exudes maturity. All images on this site copyright by Fitto Movie Co. LTD. All text copright by Danny Shamon 2001